Allergan Seeks to Shed Two
Thursday, May 31, 2018
Share this article: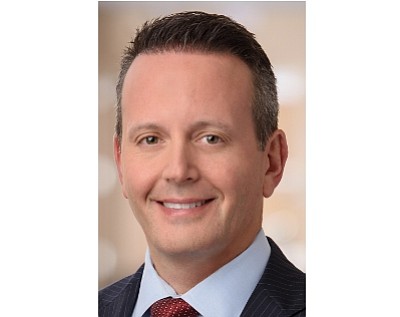 In response to its lagging stock, Allergan Plc (NYSE: AGN) will seek buyers for both its women's health and infectious disease units. CEO Brent Saunders confirmed the unanimous board decision in an interview with Reuters on Wednesday.
Saunders told the news agency the segment sales would allow the company to focus on four areas: medical aesthetics, central nervous system, eye care and gastrointestinal products, and would "make Allergan a more exciting company."
The Business Journal reported earlier this month that Saunders told investors on the first-quarter earnings call that the drugmaker was exploring a range of options "including splitting the company."
It stopped well short of that option.
Saunders said that the two units on the block are about 7% of Allergan's $16 billion in 2017 global sales. Allergan's women's health segment logged $1.04 billion last year, led by an 18% jump in sales of the contraceptive Lo Loestrin. But earlier this week it had to voluntarily recall a lot of 170,000 sample packages of its new soft gel contraceptive Taytulla due to a "packaging error," according to a company statement.
Its infectious disease unit is far smaller, $257 million in 2017 sales, led by its Teflaro drug. Sales of Teflaro were down 8% last year in the face of generic-pricing pressures.
Estimates on what the two divisions could fetch vary, one Cowen Inc. analyst suggesting as much as $5-6 billion for both. Saunders indicated proceeds would go toward paying down debt and buying back stock.
In less than three years Allergan shares have been cut in half, and then some. The stock touched $340 July 2015, for a market value of $115 billion. It traded in late July, 2017 at about $256 per share, a market value of $87 billion. The stock is down another 40% since, closing just below $152 per share on Wednesday, little changed on news of the divestiture, for a market value of $51.5 billion.
The biggest culprit for Allergan's stock collapse is its billion-dollar selling, dry-eye drug Restasis coming off patent. First quarter 2018 global sales of Restasis dropped another 15% to $274 million.
The company's roster isn't without stars, old and new. About half of all sales come from its specialty therapeutics products, which include the $3 billion-plus annual seller Botox, $1 billion-plus seller Juvederm and recent buy CoolSculpting, and FDA-approved technology for freezing off fat. As a group, this unit's sales were up 20% in the fourth quarter of 2017 to $1.9 billion. First quarter 2018 sales of Botox and Juvederm were up 15% and 11% respectively.
Allergan announced a restructuring in January, including a reduction of about 1,000 jobs. It still has substantial operations in Irvine, including that U.S. Specialty Therapeutics unit. It employed about 1,400 here as of last September, No. 1 on the Business Journal's list of drugmakers.