Walker and Hope, Niccol and Chipotle, Choose OC
Friday, May 25, 2018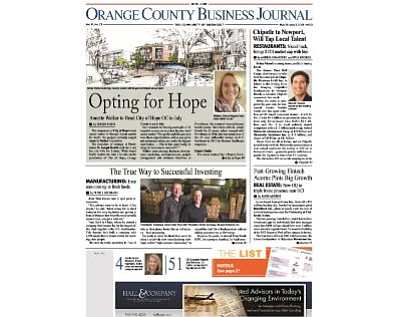 A look at Annette Walker's decision to leave the nation's No. 2 hospital chain to run Hope's first OC cancer center at Great Park Neighborhoods.
Also, why Brian Niccol is moving Chipotle's HQ to Newport Center. And True This: Alan True has designs on disrupting the $2 trillion food industry.
The OC Business Journal drops Saturday, arrives Monday.