OC First On Galaxy's Edge
Wednesday, May 23, 2018
Share this article: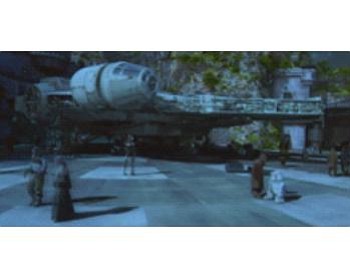 Walt Disney Co. said Star Wars: Galaxy's Edge will open at Disneyland Resort in summer 2019; the Walt Disney World iteration will follow in late fall.
The 14-acre project at the resort's Disneyland Park was announced in 2015; Disney Chief Executive Bob Iger two years later said it would open in 2019.
This is the first narrowing of that broad target; heavy rain locally last year delayed construction but the entertainment company hasn't said for how long.
A Disney vice president with a group from Visit Anaheim at a trade show in Denver today showed video, released widely by the company today, of Disney Imagineering models of the new land.