New Can in 7-Eleven Test
Friday, May 18, 2018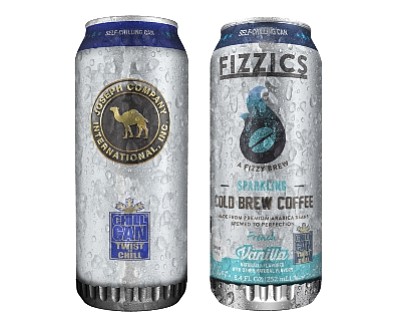 A "self-chilling" beverage can created by an Irvine-based firm is on shelves in 15 Los Angeles 7-Eleven stores.
"We've got 3,200 units out there," said Mitchell Joseph, founder and chief executive of the Joseph Co. International Inc. "We'll test for 45 days and decide whether to go farther."
Irving, Texas-based 7-Eleven Inc. has 66,000 stores globally.
The can holds a new product owned and launched by the chain, Fizzics Sparkling Cold Brew Coffee. It's being tested in three flavors—coffee, vanilla, caramel—and at three price points between $3 and $6.
New technology required "a super innovative beverage," said Tim Cogil, director of private brands, in a press release.
Cans contain separate, smaller vessels that, when pierced—by turning the can upside down, twisting its base, and waiting 90 seconds—cools the contents.