HEALTHCARE: WANTS TO MAKE DRUG BIG-BRAND CONTENDER
Ex-Allergan Aesthetics Unit Head Joins Evolus
Tuesday, May 15, 2018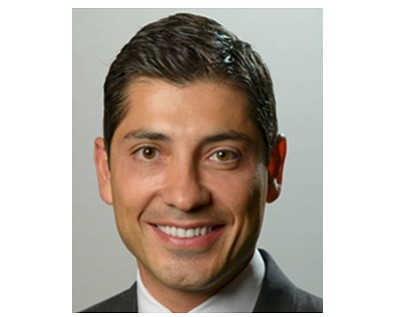 Wall Street is pleased with Evolus Inc.'s (Nasdaq: EOLS) new president and chief executive, David Moatazedi, as shares of the company shot up more than 40% since the news broke on May 7. No wonder, given the new chief's resume—he was most recently senior vice president of U.S. medical aesthetics at Allergan PLC.
"I was at Allergan for 13 years … I learned a lot about the aesthetics space and the tremendous potential, despite the fact of such high growth," said Moatazedi, noting that when he joined Allergan, its cosmetic unit had a single product: Botox.
He pointed out that only one in 10 patients considering getting a Botox treatment is being treated today and that there's "tremendous potential" to tap the remaining 90%. The global aesthetic neurotoxin market generated an estimated $1.8 billion last year and is projected to grow to approximately $2.3 billion by 2020, the company said.
The Irvine-based medical aesthetics company's first product, DWP-450, an injectable neurotoxin targeting moderate to severe frown lines between the eyebrows, is pending regulatory approval. The drug produces similar cosmetic effects to Botox'.
The company submitted the indication for Food and Drug Administration approval in July.
The Toxin Game
Allergan leads the pack in facial injectables, holding more than 45% of global market share, according to a report by Research and Markets.
"I look at the other toxins after Botox—competitors [like] Dysport and Xeomin—and those weren't really alternatives to Botox," Moatazedi said.
While Botox, Dysport and Xeomin are used as facial injectables that temporarily alter nerve impulses of targeted muscles and thereby reduce or eliminate contraction-induced wrinkles, they differ in onset speed, diffusion, strength and duration.
Moatazedi said DWP-450 is the "first molecule that is a Botox alternative" and not a competitor "with compromise."
Dysport is developed by French pharmaceutical maker Ipsen SA and marketed in the U.S. by Medicis Pharmaceutical, a subsidiary of Bridgewater, N.J.-based Valeant Pharmaceuticals International Inc. Xeomin is made by Merz Pharma GmbH & Co. KGaA.
Moatazedi said he admires athletic-wear brand company Under Armour Inc., an early adopter of the athleisure apparel trend that went from being an underdog brand to being viewed as a competitor to established brands, such as Adidas AG and Nike Inc.
Moatazedi, who spoke with the Business Journal after "just 48 hours on the job," said Evolus has a quality product with brand recognition that can benefit from being very nimble and customer-centric.
Prev Next