Disney Parks Shine On
Tuesday, May 8, 2018
Share this article: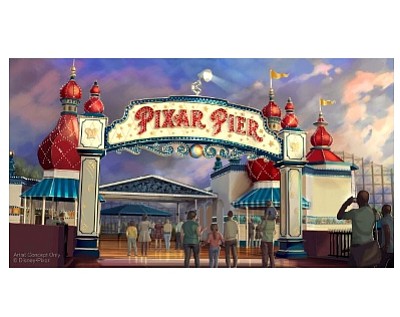 Walt Disney Co.'s parks and resorts unit, which includes Disneyland Resort in Anaheim, reported quarterly revenue of $4.9 billion, up 13% year-over-year, and operating income of $950 million, up 27%.
The Burbank-based entertainment empire doesn't break-out results for individual parks.
Results benefited in part "from a shift in the timing of the Easter holiday"—boosting travel to the theme parks and hotels—as well as higher ticket prices and average daily room rates, attendance increases and sponsorship revenue growth. Revenue growth was offset by higher costs, including labor and investments in attractions and technology.
Disneyland Resort is the largest employer in Orange County with 30,000 workers. Its two parks, three hotels, and shopping district see well north of 25 million customers annually.
It's building Star Wars: Galaxy's Edge, a 14-acre "land" in Disneyland Park projected to open next year and its re-do of Paradise Pier in Disney California Adventure, Pixar Pier, opens June 23.
The "parks business and movies are the star," said Jerry Braakman, chief investment officer at First American Trust in Santa Ana. "The parks segment has tremendous staying power" while units such as media are sometimes hit by a new trend, changing consumer tastes, or a poor-performing movie.
He expects the parks' performance to continue.
"Park attendance is discretionary spending," and an improving economy should boost attendance and spending in future quarters. "People have money in their pockets … and they're willing to spend it on Disney."
First American Trust is a private money manager with about $1.3 billion in assets under management and a unit of Santa Ana financial services and title firm First American Financial Corp.
The trust owns Disney shares for its clients.
Walt Disney Co. overall reported quarterly revenue of $14.6 billion, up 9% year-over-year, and net income of $2.9 billion, up 23%.