Allergan Considers Options
Wednesday, May 2, 2018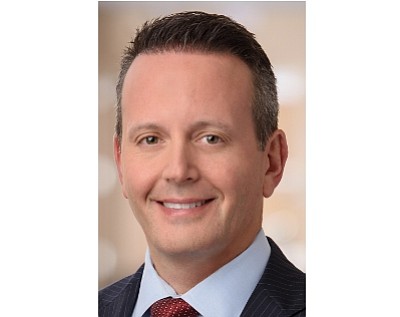 Allergan PLC Chief Executive Brent Saunders told investors on Monday that the company is evaluating a range of strategic options, including "splitting the company."
Shares of the company stock fell about 4.9% after his statement and are trading at about $152 per share. Its market value is about $52 billion.
The Dublin-based company has a large base in Irvine, but has cut back its local operations over the past two years.
Saunders said the company would look at other options, including aggressively buying back shares, divestures, acquisitions or mergers or continuing running the company as it is. "Everything is on the table, but we have not reached the end of the assessment," he said.
The company reported better-than-expected first quarter earnings—it reported adjusted profit of $3.74 a share, topping $3.36 estimate of analysts surveyed by Zacks Equity Research; revenue of $3.67 billion also topped the expected $3.59 billion. It raised its full-year earnings forecast slightly.
Its Irvine-based U.S. Specialized Therapeutics unit continues to be its highest contribution margin segment, growing 6.5% to nearly $1.6 billion. The unit includes aesthetics, eye care and therapeutic Botox.