Auto Sales Decline
Tuesday, May 1, 2018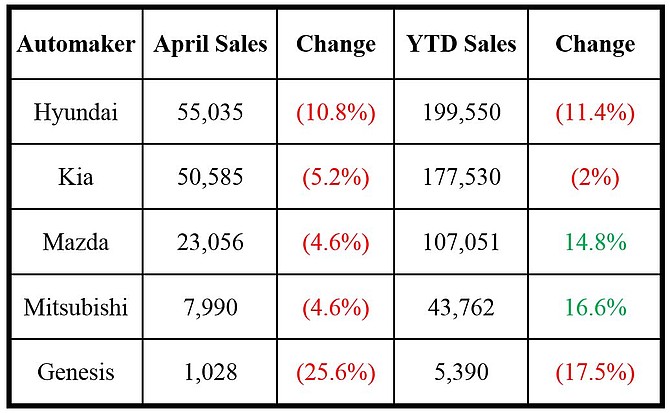 Orange County automakers' sales dropped in April, and only two—Mazda Motor of America Inc. and Mitsubishi Motors N.A. Inc.—are up for the year.
Hyundai Motor America and its Genesis brand reported the biggest declines, with monthly sales at (10.8%) and (25.6%), respectively. For the year, Hyundai posted an 11.4% decline, Genesis a 17.5% decline.

Mitsubishi was on an upward trajectory this year but reported its first decline, with April sales dropping 4.6% while year-to-date grew by 16.6%.
Irvine-based automaker Mazda's monthly sales declined by 4.6% but are higher by 14.8% for the year.
Kia Motors America posted a monthly decline of 5.2% while year-to-date sales are off 2%.