Record Year
Friday, March 30, 2018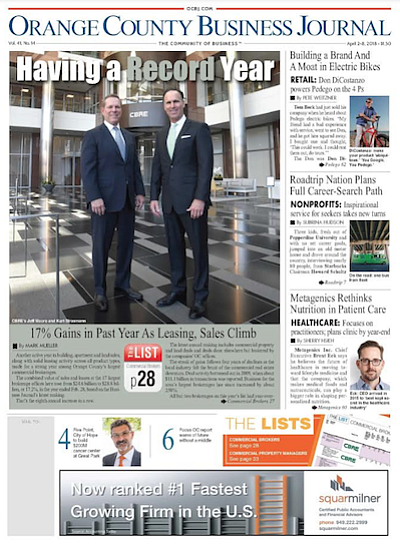 The cycle won't last forever, but the OC commercial real estate community will always have 2017.
In Fountain Valley, how a 30-year 'car guy' took a maligned bike brand to No. 1, and here's to your health at the Great Park Neighborhoods and CHOC Pediatric.
The OC Business Journal drops Saturday, arrives Monday.