JWA Traffic Up
Wednesday, March 28, 2018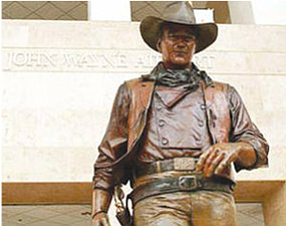 Year-over-year John Wayne Airport passenger totals rose more than 7% in February to about 763,500. Commercial flights were up more than 5% to about 3,300.
Year-to-date totals were up about 5% and 3%, respectively; 1.6 million passengers moved through JWA's gates in January and February.
International numbers are still on the decline due to the continued effluence from Southwest Airlines dropping a Mexico flight about a year ago. About 12,700 passengers came and went on 72 flights, both about 24% lower in February and year-to-date.
The three busiest airlines in February by passengers were Southwest Airlines with 276,000; United Airlines with 122,000; and American Airlines with 119,000.