Feting Our Next Big Thing
Friday, March 23, 2018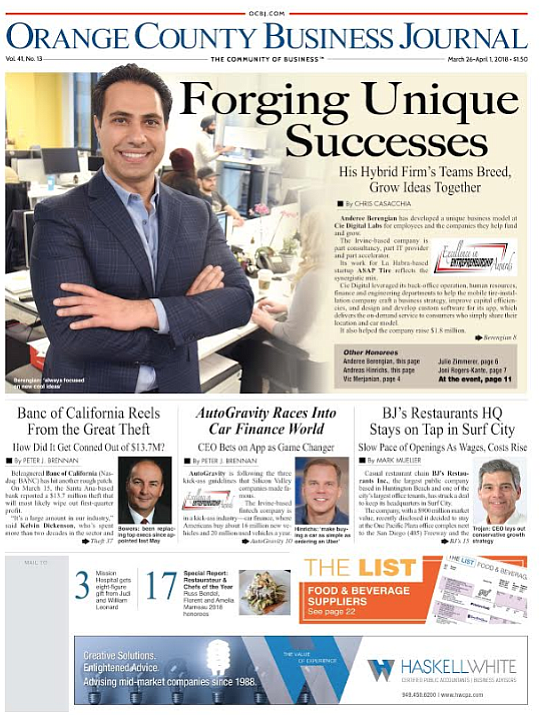 We feature the honorees of our 17th Annual Excellence in Entrepreneurship Awards, including high-flying, fintech AutoGravity and hybrid digital solutions/investor-incubator Cie Digital Labs.
How one of OC's largest banks got taken for $13.7 million and Judi and Bill Leonard, outdoing their own long history of generosity to Mission Hospital.
The OC Business Journal drops Saturday, arrives Monday.