Screen Printer to Close, Sell 100,000 SF in Brea
Wednesday, March 21, 2018
Share this article: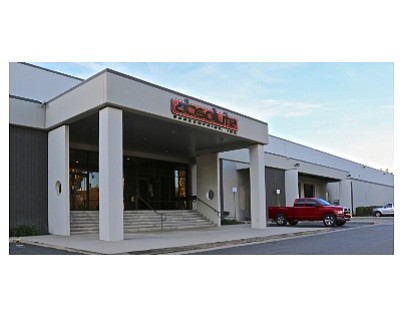 Absolute Screenprint Inc. in Brea will lay off 170 people effective March 31, a Worker Adjustment and Retraining Notification (WARN) filed with the California Economic Development Dept. said, and its 100,000 square foot building is on the market for $16.3 million.
The company bought the building for $6.7 million in 2011 and moved into it in early 2013 after several expansions at the t-shirt maker, founded from a storage garage in Garden Grove in 1992 by Chief Executive Steve Restivo and co-run with wife, Andrea, a former employment law attorney, who was CFO.
The Restivos started out printing t-shirts for local small businesses and moved up to celebrity-emblazoned t-shirts for such people as fictional Disney Channel denizen Hannah Montana and entertainer-magician Criss Angel, among others.
Business Journal coverage of the company in Nov. 2007 set its annual revenue at about $8 million.
The company declined comment on the closure.