Graduate School Rankings Released
Wednesday, March 21, 2018
Share this article: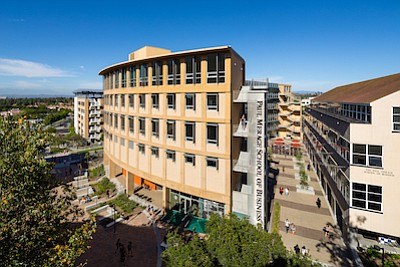 Orange County schools made U.S. News & World Report's annual list of the best graduate schools.
The 2019 list evaluates programs across business, law, education, engineering, nursing and medicine.
The University of California-Irvine Paul Merage School of Business ranked No. 42 among 95 business schools, tying with Boston University. Chapman University Argyros School of Business and Economics was No. 79.
UCI School of Law jumped seven spots to No. 21 out of the 194 American Bar Association-accredited law schools. The Dale E. Fowler School of Law at Chapman with Belmont University in Nashville tied at No. 139.
For education programs, UCI ranked No. 24, Chapman No. 144, out of 199 schools.
UCI's Henry Samueli School of Engineering ranked No. 35 in that category.
Brandman University ranked No. 97 out of 152 schools for its Doctor of Nursing Program, and UCI ranked No. 66 for its master's-degree nursing program.
Medical programs were divided into research and primary care, UCI ranking No. 46 and No. 77, respectively.