Dream Fusion
Friday, March 16, 2018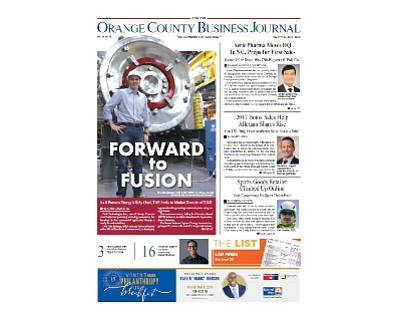 Tech editor Chris Casacchia visits with the engineers and physicists at TAE Technologies—20+ years into vying for the holy grail of energy: a fusion-fired power plant.
Allergan's plans to make up for Restasis sales drying up and an OC 500 nice guy finishes 5th. Of course.
The OC Business Journal drops Saturday, arrives Monday.