Qualcomm Bid Blocked
Monday, March 12, 2018
Share this article: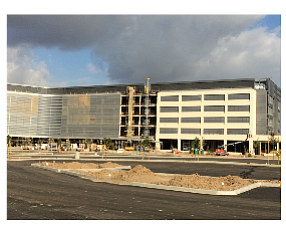 President Donald Trump scuttled Broadcom Ltd.'s attempted hostile takeover of rival Qualcomm Inc., signing a presidential order Monday prohibiting the bid due to national security concerns, according to news reports.
The Committee on Foreign Investment in the U.S. had recently put the brakes on the proposed $117 billion takeover. It ordered a rare national security review of the deal, citing concerns the U.S. would lose to China the lead in the race for 5G supremacy and in doing so compromise national security.
Broadcom in a March 7 letter to Congress, said it would maintain Qualcomm's research and development in 5G and promised to establish a $1.5 billion innovation fund to train and educate future engineers.
The chipmaker, which recently filed to redesignate its headquarters from Singapore to the U.S., maintains a sizable Orange County operation. Qualcomm is based in San Diego.