Hoag Takes Classic Sponsorship
Monday, March 12, 2018
Share this article: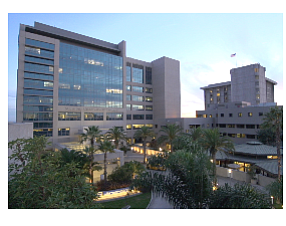 Hoag Memorial Hospital Presbyterian has assumed the title sponsorship of Orange County's only PGA Tour event, renaming it the Hoag Classic.
The senior circuit showcase had been known as the Toshiba Classic for more than two decades.
Longtime OC executive and philanthropist Paul Folino was named chairman, replacing Ira Garbutt, who filled the post for 10 years in a run that will likely never be matched.
Hoag Charity Sports, a unit of the Hoag Hospital Foundation, will continue to produce the tournament. Proceeds, which typically amount to about $1 million annually, will benefit the Mary & Dick Allen Diabetes Center and other Hoag programs.
"When Hoag opened its doors more than 65 years ago, our founders envisioned a hospital to serve those in need in Orange County," Hoag Memorial Chief Executive Robert Braithwaite said in a statement. "The Classic was designed for the very same purpose—to benefit the local community."
Konica Minolta is among three new presenting sponsors, according to Hoag Charity Sports, the only one announced so far.
The tournament was established in 1995 as the Toshiba Senior Classic at Mesa Verde Country Club in Costa Mesa. It moved the following year to Newport Beach Country Club, steps from the shoreline and Pacific Coast Highway, where it carried the distinction as the longest-running venue on the PGA Champions tour with the longest-running title sponsor.
World Golf Hall of Famer, Vijay Singh, won the Classic on Sunday, finishing 11 under par in the three-day tournament in his first victory on the PGA TOUR Champions.