Big Deals
Friday, March 9, 2018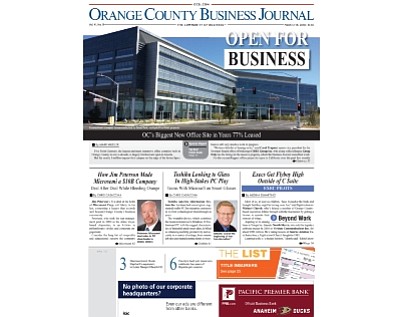 We look at the biggest real-estate deals of 2017, topped by the FivePoint buy and partial leaseback of the Broadcom campus.
Plus the legacy of Jimmy P., Microsemi's dealing CEO, who just pulled off his biggest and likely last trade here—the $10.2B sale of his company.
And Toshiba tries to break the 'glass ceiling.'
The OC Business Journal drops Saturday, arrives Monday.