Preferred Adds Non-Family C-Suite Execs
Thursday, March 8, 2018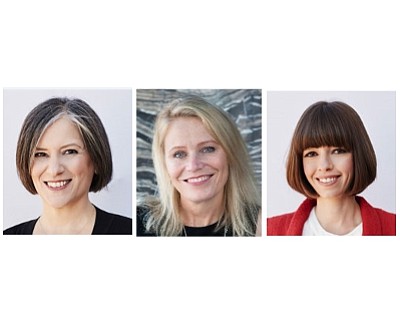 Preferred Hotels & Resorts in Newport Beach named Michelle Woodley president and Kristie Goshow chief marketing officer, and promoted Caroline Michaud to executive vice president, corporate communications & public relations.

Lindsey Ueberroth had been president—she retains the chief executive role—and Goshow replaces Casey Ueberroth, Lindsey's brother, who remains on the company's board.
Preferred is owned by husband-and-wife John and Gail Ueberroth, executive chairman and vice chairman, respectively, and parents to Lindsey and Casey; John's brother is Newport Beach investor Peter Ueberroth.
The moves expand non-family members' roles in the company and increase its women-executive ranks.
Woodley has been with Preferred 15 years; Goshow was most recently a senior vice president with Viceroy Hotel Group in West Hollywood; Michaud has led Preferred's public imaging for about six years.
Preferred markets boutique hotel properties globally. The company turned 50 in January; the Ueberroth family has owned it for about 14 years.
Peter Ueberroth is on the Business Journal's OC 500 and its OC's Wealthiest list; Lindsey is on the OC 500 and is a past Women in Business honoree, an event now dubbed Women of the Year and scheduled for May 3.