OC Unemployment Rises
Wednesday, March 7, 2018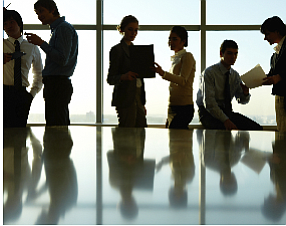 Orange County's unemployment rate rose to 3.1% in January compared with a revised 2.9% in December but well below the 4% reported in January 2017, according to the state's Employment Development Department.
The state's unemployment rate fell to 4.4%, a record for the data that dates to 1976. The rate was an adjusted 4.5% in December and 5.2% in January 2017. The January U.S. unemployment rate was 4.1%.
Nonfarm OC employment fell 29,100 jobs from December to January when 1.62 million were employed. The biggest reason was a 7,400 decline in retail trade jobs as seasonal holiday workers were let go. Another big drop was 5,800 in administrative services, which includes temporary-help firms.
Nine of 11 sectors reported declines, including government, down 3,100, leisure and hospitality, off 2,800, and construction, down 2,200.
The only sector to report an increase was financial activities, up 300 jobs.
Orange County's lowest-ever unemployment rate was 2.2% in December 1999.
About 17 million worked in California in January, an increase of 35,500 jobs from December and up 400,000 from a year earlier.
Statewide, eight of 11 industry sectors added jobs month-over-month, led by construction, up 11,100, trade, transportation &and utilities, up 10,800, and educational and health services, up 10,700.
People receiving unemployment benefits fell from 351,959 to 342,480. In January of last year, it was 386,875.