JWA January Traffic Up 3%
Monday, March 5, 2018
Share this article: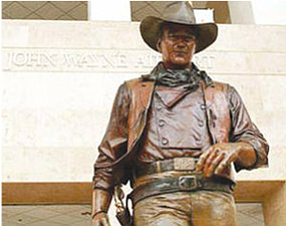 John Wayne Airport passenger traffic increased 3% year-over-year in January to 817,000.
Commercial flights were up 1% to about 3,700.
General aviation activity was up 38% to more than 8,800 flights; GA takeoffs and landings are 70% of JWA aircraft operations.
The international passenger total was down 24% to 15,000 year-over-year in January on about 80 flights, a takeoffs and landings total down 35%. International traffic has been in decline since Southwest ended some Mexico service last year.
The top three airlines in January based on passenger count were Southwest with 312,000; United with 135,000; and American with 127,000.