Toshiba Bow
Friday, March 2, 2018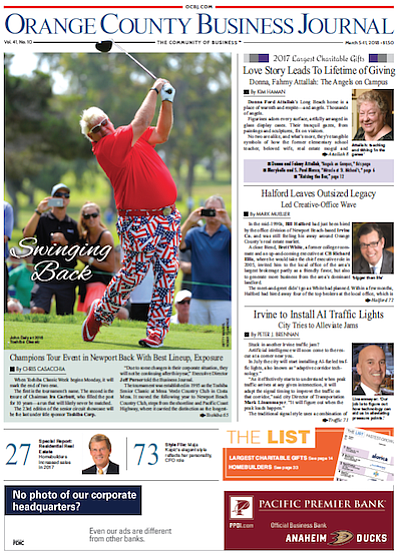 This week we look at the return of OC's only PGA event, the Toshiba Classic at Newport Beach Country Club. Field is stellar with Daly, Couples, Singh, etc. But there will be changes in 2019, including a new title sponsor.
Also, friends and colleagues pay fond tribute to ex-Irvine Co. office boss and Bixby Land Chief Executive William R. "Bill" Halford. The creative-office pioneer died this week at 58.
And is AI the magic bullet to cure the "Irvine Crawl?"
The OC Business Journal drops Saturday, arrives Monday.