Samueli Academy Gets $900K
Wednesday, June 27, 2018
Share this article: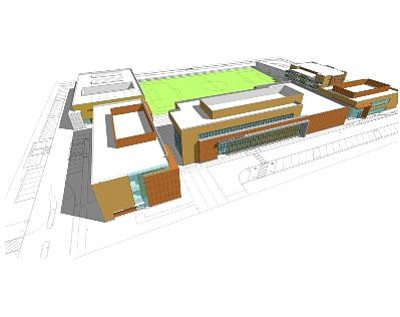 The Santa Ana-based Orangewood Foundation won a $900,000 grant from the Federal Home Loan Bank of San Francisco's Affordable Housing Program that will help fund the nonprofit's Samueli Academy expansion.
The high school is gearing up to add on-campus housing for up to 48 high school students, making it the first boarding school model for foster children in California.
Long beach-based Farmers & Merchants Bank worked with Orangewood to secure the grant. The institution's Affordable Housing Program provides funding for the purchase, construction or rehabilitation of housing for low- to moderate-income households and is awarded through a competitive application process.
F&M Bank Senior Vice President Kevin Tiber said the opportunity was first spotted by Orangewood Chief Financial Officer John Luker.
"This is certainly going to help make the Samueli Academy residential program a reality and transform kids' lives in Orange County for years to come," Tiber said in a statement. "The Orangewood Foundation and Samueli Academy are wonderful assets to our community with their collective commitment to foster youth and education. We are grateful for the opportunity to assist in achieving their collective mission."