Broughton to Run Hotels for U.K. Partner
Tuesday, June 26, 2018
Share this article: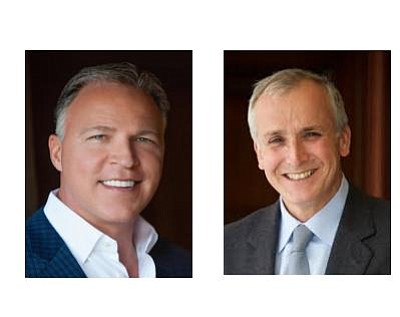 Anaheim-based Broughton Hospitality Group's hotel management division will "develop, acquire, and manage" properties in North America with Warrington, U.K.-based Bespoke Hotels Ltd., a press release said.
Bespoke USA, which lists its base as Broughton's Katella Avenue headquarters, wants "a pipeline of acquisitions, joint venture opportunities, and management contracts."
Both companies' portfolios emphasize boutique properties in their respective markets.
Broughton's portfolio has about 15 hotels and affiliated properties in California—Los Angeles, Monterey, Marin, Santa Cruz, Santa Barbara—Chicago and New Orleans. The two nearest to Orange County are the 190-room Sportsmen's Lodge and 65-room Court Yard Hotel, both in Studio City.
Founder and Chief Executive Larry Broughton is a Special Forces veteran and has a social media presence emphasizing his motivational speaking.
"Larry is an inspirational figure and a man with considerable standing in the sector," said Bespoke Chief Executive Haydn Fentum in the release.
Bespoke works with 200 hotels in the U.K., Europe, Middle East, India and Australia, A spokesperson said. It's grown through occasional big deals since its founding in 2000.
A boutique hotel trade journal item in 2012 reported the addition of 34 management contracts in one move in 2012—including Carnoustie Golf Hotel in Scotland, past site of championship professional golf.
The deals have also involved in-country operators, like Broughton is here. It signed in November with Royal Orchid Hotels Ltd. in India for Royal Orchid to "represent" Bespoke properties there; Bespoke in turn said it will promote to U.K. customers Orchid's existing portfolio in India.
Broughton and Bespoke have already worked together: rooms at 38 Bespoke properties in the U.K. are bookable on Broughton's website.