Ducks Net UCI Health Sponsorship
Wednesday, June 20, 2018
Share this article: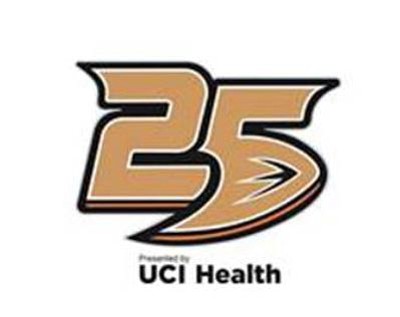 The UCI Health system has been named the inaugural presenting sponsor of the Anaheim Ducks, the franchise said this morning.
Under the three-year sponsorship deal, which breaks the ice this hockey season, UCI Health is the franchise's "official hospital partner."
"Health and wellness initiatives are tremendously important to both organizations and we look forward to bringing such relevant issues to the forefront of our community with this partnership," said Bill Pedigo, Anaheim Ducks vice president and chief commercial officer. "Both UCI Health and the Ducks are dedicated to helping the communities we serve through fostering positive change and further communication around healthcare and healthy lifestyles."
The multimillion-dollar deal places UCI Health in the top tier of sponsors of the hockey club, a spokesperson told the Business Journal.
The health system, which includes a hospital, medical group and research and specialty centers, will be showcased throughout the Ducks' 25th anniversary season in a joint logo and in the team's branding, social media channels, website and community relations.
It will have a brand presence through indoor and outdoor arena signage, promotions, digital integration and specific game-night takeovers and be incorporated into TV and radio broadcasts.
The health system will participate in community initiatives and branding at recreational ice facility provider The Rinks' nine locations in Southern California.
The Ducks will visit with hospital staff and patients throughout the season at the Honda Center and at the medical center, and hold activities with their Street Team, Power Players cheer squad, and mascot Wild Wing.
Henry Samueli, co-founder of chipmaker Broadcom, owns the Ducks, The Rinks locations and Anaheim Arena Management LLC, which manages the Honda Center.