Hyundai, Kia Reorganize US Ops
Tuesday, June 19, 2018
Share this article: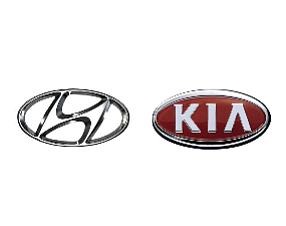 A shakeup has happened in the North American offices of South Korean automakers Hyundai Motor Co. and affiliate Kia Motor Corp.
The companies announced in separate statements on Monday that they'll reorganize U.S. operations, as well as those in Europe and India, to allow the regional headquarters more autonomy and control over adaptation to changing markets and consumer demand. The changes take effect on July 2, and the global reorganization is scheduled to be completed by next year.
Hyundai and Kia said the changes will allow the regions to respond quicker and therefore boost sales.
Hyundai Motor America in Fountain Valley will be relaunched as Hyundai Motor North America and will encompass Hyundai Motor Manufacturing Alabama and its three sales units—Hyundai Motor America, Hyundai Motor Canada and Hyundai Motor Mexico.
Hyundai Motor Brazil Executive Vice President Yong-woo Lee will leave his post to oversee the newly established regional headquarters.
Irvine-based Kia Motors America will also undergo a similar reorganization, becoming Kia Motors North America, which will oversee manufacturing hubs in Georgia and Mexico, as well as its three sales units in the U.S., Canada and Mexico. It will be led by Executive Vice President Byung-kwon Rhim.
Until recently, the regional headquarters had to seek approval from its Seoul headquarters before making key decisions. Now, each region will be responsible for "every aspect of the business, ranging from product planning, marketing, sales, and manufacturing."
Hyundai and Kia weren't immediately available for comment.