Irvine Biotech Gets $40M
Wednesday, June 13, 2018
Share this article: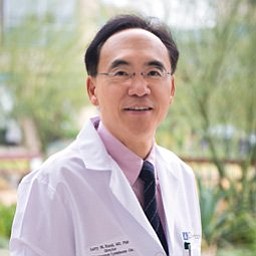 PeproMene Bio Inc. raised $40.2 million from 17 investors in a Series B funding round, a June 11 Securities and Exchange Commission filing said.
The Irvine-based biotech has a pre-clinical blood cancer immunotherapy licensed from City of Hope National Medical Center in Duarte. The therapy uses a chimeric antigen receptor T-cell (CAR-T) therapy to treat non-Hodgkin lymphomas developed by Dr. Larry Kwak, director of the Toni Stephenson Lymphoma Center at City of Hope.
Kwak is also chair of PeproMene Bio's scientific advisory board. His former lab at the National Cancer Institute pioneered a cancer vaccine for B-cell malignancies. In 2010, Time magazine named Kwak among the world's 100 most influential people.
Dr. Hong Qin, a principal researcher in immune-oncology who works with Kwak at City of Hope's lymphoma center, is also on the board and PeproMene Bio's BAFF-R CAR-T treatment for B-cell cancers is being developed at the Duarte hospital.
The biotech's Series A round in September raised $4 million. The company was founded in 2016.
Bartholomew is a reporter at sister publication Los Angeles Business Journal, where a version of this article first appeared.