FINANCE: NB'S MADDEN FINDS OPPORTUNITIES IN BACKYARD
Carrick Has Wind at Its Investing Back
Wednesday, June 13, 2018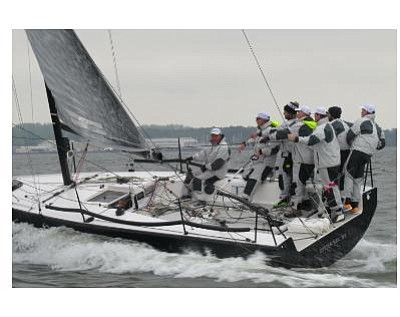 Jim Madden doesn't want to be a chief executive anymore. Been there. Done that.
In fact, he did it so successfully that he reaped a $50 million-plus payday when his firm, Exult Inc., was bought in 2004. Afterward, Madden realized he didn't want the numerous problems associated with leading a company.
"I'd rather be the guy on the board motivating the CEO," he said in his office overlooking Fashion Island in Newport Beach.
"I'd rather be the coach or investor than the guy on the field."
Nowadays, the 56 year old is co-founder and managing director of private equity firm Carrick Capital Partners LLC, which has raised $455 million and invested in 14 companies, including two in Orange County. He sits on the board of directors of six emerging tech companies.
"It is fun. It's challenging. I love what I do."
Exulted Success
Madden was born in Oyster Bay, N.Y., the home of Teddy Roosevelt and Billy Joel, he noted. He graduated magna cum laude with degrees in geology and finance from Southern Methodist University. His work experience includes stints at Accenture, MCI and Booz Allen Hamilton Inc.
He ran an information technology outsourcing business and recognized it was becoming a commodity. He sought other areas that were ripe for outsourcing, such as human resources, which was generally poorly run and had few expense controls.
"Our twist was to use the internet to run our software," a new concept in those days, Madden said.
He formed Exult in 1998 with the backing of a New York-based private equity firm that would become famous in Silicon Valley, General Atlantic Partners LLC.

The first contract was with BP plc, then the world's seventh-biggest company, with hundreds of thousands of employees. Exult signed a five-year, $600 million contract "that put us on the map. We grew to $100 million in revenue within 18 months."
Bank of America Corp. was its second client, giving Exult a $1.1 billion, 10-year contract. After an initial public offering in 2000, Exult's revenue grew to about $480 million in 2003. A year later, it was sold to Lake Forest, Ill.-based Hewitt Associates for about $900 million. Madden owned 5.7% of shares, according to a proxy.
"I'm not complaining," he said. "It worked out really well."
It also was a "great deal" for General Atlantic.
"They made 7.7 times their money. They still send me Christmas cards."
PE Lover
Madden was a special adviser to General Atlantic for two years before joining friend J. Michael Cline at private equity firm Accretive LLC. Cline was an Exult co-founder and has also founded famous companies, including online movie ticket seller Fandango and small-business insurance provider Insureon. Madden made four investments in four years.
Prev Next