ReShape Raises $1.5M
Monday, June 11, 2018
Share this article: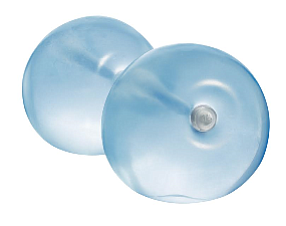 San Clemente-based ReShape Lifesciences Inc. (Nasdaq: RSLS) raised nearly $1.5 million from several institutional investors for the purchase of 374,572 shares of its common stock at $3.92 per share, according to filings with the Securities and Exchange Commission.
The medical device company develops minimally invasive medical devices to treat obesity and metabolic disease.
It plans to issue warrants of up to 280,929 shares of common stock at a purchase price of about 13 cents each, totaling $30,000. Proceeds will be used to further commercialize efforts, as well as clinical and product development activities and for general working capital.
ReShape, formerly St. Paul, Minn.-based EnteroMedics Inc., relocated and changed its name after buying ReShape Medical Inc. in San Clemente and Lake Forest-based Bariosurg Inc., in October and May 2017, respectively. The former transaction includes a manufacturing facility and headquarters totaling about 23,000 square feet.