Supervisors OK JetSuiteX
Tuesday, June 5, 2018
Share this article: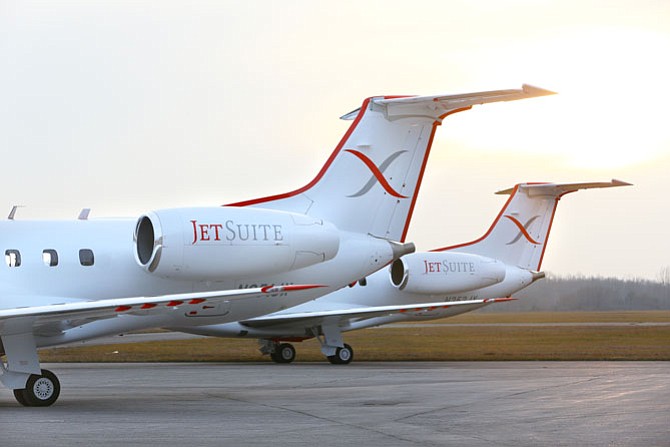 JetSuiteX can begin flying from John Wayne Airport after the Board of Supervisors today unanimously approved the plan in "the first instance of a regularly scheduled commercial user operating from a location other than the Thomas F. Riley Terminal" according to the board's agenda item.
JetSuiteX flies "scheduled charter" routes from ACI Jet's fixed base operations at John Wayne—meaning passengers don't go through standard TSA lines—at prices comparable to conventional commercial costs.
The airline can carry up to about 35,000 passengers through 2018 and plans flights to Las Vegas and to Thermal, and Concord, Calif., with seasonal trips to Mammoth.
It's considered a commuter airline at JWA; its 30-seat Embraer plans for these routes are larger than 4- to 7-seat charter aircraft and below the capacity of commercial jets.
Supervisor Todd Spitzer said "being able to fly on a 30-person jet out of an FBO ... will provide an attractive niche service" for short-hop flights from the airport.
JetSuiteX is owned by charter carrier JetSuite, which is expected to provide more details on schedules this week.
The company is based in Irvine but moving its headquarters to Texas this fall.