PHG's Kramer Departs; Hotel Runner Gets VP
Tuesday, June 5, 2018
Share this article: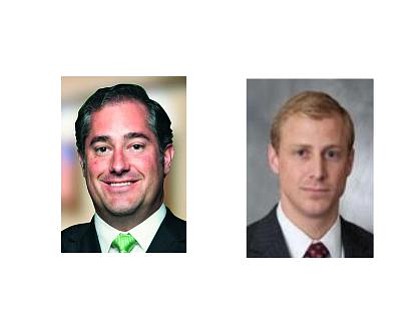 Pacific Hospitality Group Chief Investment Officer Kory Kramer left the Irvine-based hotel owner-operator to start a hospitality venture. He's now a consultant with PHG, which named a new vice president of investments to take on some of his former responsibilities.
The vice president is Paul Rice, most recently in investment banking for the energy industry with Wells Fargo Securities in Houston, working on about $10 billion in capital market moves and $3 billion in M&A in his four years there.
Kramer has sourced deals and helped secure funding for PHG ventures over the past 12 years, including participation in the $170 million acquisition of International Bay Clubs LLC—ex-owner of Balboa Bay Resort, Balboa Bay Club and Newport Beach Country Club—in 2012 by the Pickup Family's Eagle Four Partners in Irvine.
The properties on Coast Highway later underwent renovations of at least $65 million, and PHG co-managed the resort until April 1, when Eagle Four took on full duties there.
Kramer's work included a PHG investment fund that a few years ago sought to raise $125 million to buy AC hotels. PHG affiliates now own ACs at Park Place in Irvine, and in Arizona, Texas and Louisiana.
It sold Bacara Resort in Goleta last year for $375 million—double what it paid in 2013—and Wyndham Anaheim Garden Grove, a business-class hotel it developed in 1999, in January for $61 million.
The PHG portfolio now has 11 properties, including Paséa Resort & Spa in Huntington Beach.
Kramer is on the OC 500. He was traveling last week and declined for now to offer details on his new venture.