PHG Takes Two Miraval Vets
Tuesday, June 5, 2018
Share this article: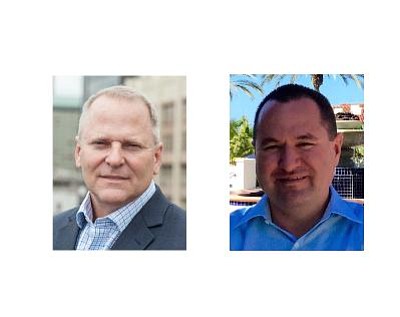 Pacific Hospitality Group in Irvine named Paul McCormick president and chief operating officer and Tom Walston corporate director of information technology and business intelligence.
Both are former executives at Miraval Group. Chicago-based Hyatt Hotels Corp bought Tucson-based resort owner-operator Miraval last year for $215 million from KSL Capital Partners LLC in Denver, and Revolution LLC and Monumental Sports & Entertainment LLC, both in Washington, D.C. Revolution is the investment arm of America Online co-founder Steve Case; Monumental owns D.C. NBA, NHL and WNBA sports teams.
KSL Capital owns Monarch Beach Resort, which it bought in 2014 for $317 million when it was the St. Regis, and renamed in 2016 after a $40 million renovation.
McCormick replaces Robb Walker who was named to the chief operating post last June, but not the presidency, which went to PHG founder and Chief Executive Tim Busch, when president and COO Steve Arnold left PHG.
Prior to being named COO, Walker was vice president of operations for PHG's Meritage Collection, which includes resorts such as Paséa Hotel & Spa in Huntington Beach. His LinkedIn profile doesn't list a new position.
McCormick was senior vice president at Miraval; his luxury operations experience also includes the Ritz Carlton in Chicago and 15 years with KSL Resorts, an affiliate of KSL Capital. He has also been vice president and managing director at KSL properties, including La Costa Resort & Spa in Carlsbad and La Quinta Resort and Club & PGA West in La Quinta.
Walston was most recently group director of IT for Miraval Resorts and before that worked at La Costa and at Monarch Beach.
Pacific Hospitality Group runs 11 hotels and resorts, mainly in the Western U.S., including the AC Hotel in Irvine.