Tech and Tax Lift CorVel's Insurance Business
Tuesday, July 31, 2018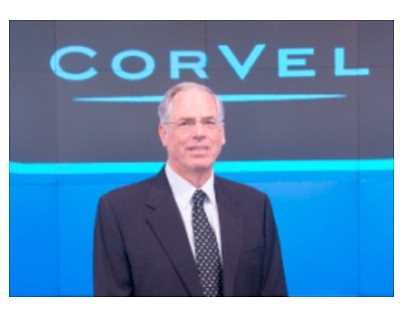 Shares of Irvine's CorVel Corp. surged 4.8% to $57.35 in after hours trading Tuesday after the insurance managed service provider reported first-quarter earnings rose 35% to 62 cents a share. Shares gave back those overnight gains in midday trading Wednesday.
CorVel said revenue increased 9.3% to $150 million.
Chief Executive V. Gordon Clemons on a conference call credited technology investments and the reduced federal taxes for bolstering its results.
Shares of the company are up 8% this year and traded recently at a $1.1 billion market cap.