John Wayne Up 5% in June
Wednesday, July 25, 2018
Share this article: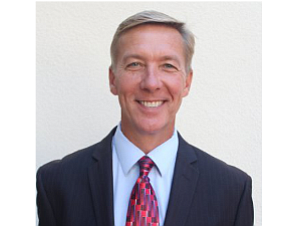 John Wayne Airport passenger traffic in June rose about 5% to 950,000, compared with the same month last year; year-to-date traffic was 5.24 million.
Commercial flights for the month and year-to-date were each up about 3% to 3,900 and 21,700, respectively.
The number of annual passengers at the county-owned facility is capped at 10.8 million and on track to hit about 10.5 million in 2018. Airport Director Barry Rondinella has told the Business Journal he aims to land well below passenger limits each year.
International passengers totaled 20,000 on 90 flights for the month, each down about 1%. Mid-year totals are about 100,000 passengers on 650 flights, down 13% to 14%,
The three busiest airlines in June by passenger count were Southwest Airlines at 340,000; American at 160,000; and United at 149,000.
A second element of Rondinella's work—in November he'll hit three years in the airport's top slot—has been a re-mix of the air carrier complement, resulting in a 20% decline in Southwest's passenger totals, increases in the other airlines' numbers, each element part of prep work to add new faces when the passenger cap goes up in 2021.