Pizza Franchise Developer Ready
Monday, July 23, 2018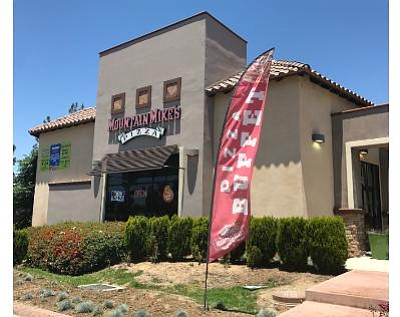 Mountain Mike's Pizza LLC in Newport Beach said Robofran Development LLC expects to sell 40 franchises over the next 10 years as an area developer in Riverside and parts of San Bernardino Counties.
San Jose-based Robofran runs six of the chain's franchises, most in central California; principal Ravinder "Robby" Basati agreed to the area development deal in September, state filings show, and is now pushing out his units. An area developer can also sell franchises from its commitment to other operators.
Basati has been a franchisee since 2007; his first three locations under the new deal are planned for Moreno Valley, Perris, and Menifee.
The franchise fee for one location is $30,000; current owners in the system pay $15,000 for each additional site. An average Mountain Mike's grosses $820,000; royalties, and marketing and advertising fees are 8% of gross sales.
Mountain Mike's is No. 14 on the Business Journal's list of restaurant chains, with $156 million in systemwide sales in 2017. It had 193 locations at year-end and expects to have 208 by the end of this year.
Britt Private Capital LLC and Jupiter Holdings LLC, both in Newport Beach, led an acquisition of Oakland-based Mountain Mike's Pizza in April 2017, backed by L.A.-based Levine Leichtman Capital Partners, and moved the company to OC.
Britt principal Chris Britt and Jupiter's Ed St. Geme are co-chief executives of the pizza chain.