FBO Promotes One, Hires One
Monday, July 23, 2018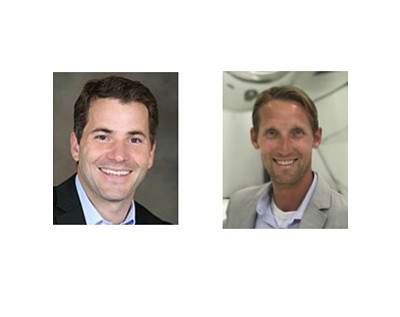 ACI Jet promoted Joe Daichendt to senior vice president over its fixed-base operations, a new role at the company, and named Nathen Steiger general manager of its FBO facility at John Wayne Airport. Daichendt will still be located at the FBO here.
Andrew Robillard remains vice president over ACI FBOs and facilities, according to its website; Steiger reports to Robillard.
Daichendt has run the FBO since ACI got the contract early last year. The company pays $3 million a year for its 155,000-square-foot lease on a deal through the end of next year. New contracts will go out to bid as part of a general aviation master plan moving through airport and county channels for OC-owned JWA. ACI plans to bid on the contract.
At the time of the deal, ACI Jet's parent company, Aviation Consultants Inc. in San Luis Obispo, said it had about $35 million in revenue.
Part of Daichendt's work will be rainmaking: adding other airport FBOS. In addition to Orange County, the company runs them in San Luis Obispo; Oceana, near Pismo Beach; and Paso Robles.
Via email he said ACI is pursuing an FBO contract in Santa Barbara, scheduled to be awarded in 2019, and is "close on two [other] sites. Out goal is [to add on average] one FBO per year."
Steiger's career has been at McClellan-Palomar Airport in Carlsbad. Most recently, he directed operations for Magellan Aviation's FBO there, according to his LinkedIn profile. He was previously assistant GM for Jet Source Inc. until its January acquisition by Plano, Texas-based Atlantic Aviation. Atlantic runs the second FBO at John Wayne Airport. He also worked at Premier Jet there, as a charter pilot for Schubach Aviation, and as a ticket agent.