AutoGravity Names New CEO, CTO
Tuesday, July 17, 2018
Share this article: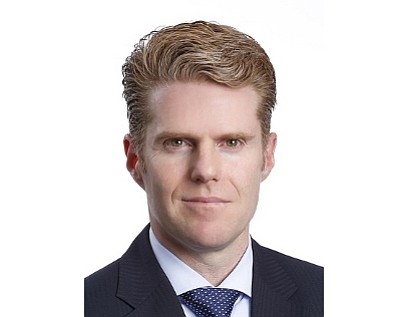 AutoGravity named a new chief executive and chief technology officer to replace two award-winning executives who unexpectedly departed the fast-growing Irvine fintech in the past two months.
Alex Mallmann replaced co-founder and prior Chief Executive Andy Hinrichs, who left in May. Jason Bonifay takes on the role of chief technology officer, replacing Sheng Wang, who'd been with the company almost since its startup in 2016 and who left a few weeks after Hinrichs.
AutoGravity, which had 110 employees in March, was aiming to expand to 200 by the end of the year.
The company attracted more than $50 million in investments from Daimler AG and VW Credit Inc.
Mallmann was president and CEO of Mercedes-Benz Auto Finance China since 2014, navigating the company through a period of dramatic growth.
"Alex has the unique ability to translate vision and strategy into world-class execution, which enables a compelling customer experience," said Benedikt Schell, Chief Experience Officer and member of the board of management at Daimler Financial Services AG and chairman of the board of directors at AutoGravity. "Under Alex's leadership, adoption of AutoGravity's award-winning technology is expected to accelerate exponentially."
The company impressed judges who honored it with an Excellence in Entrepreneurship Award at the Business Journal's 17th annual event in March. Automotive News last November named Hinrichs as a 2017 "All Star" in the finance and insurance category. Wang was one of five honored in May at the Business Journal's 24th annual women of the Year awards.
AutoGravity, which links car loan borrowers with dealers and financial entities, said it hit a new milestone of two million users in less than two years since its initial product launch. The firm, which hasn't revealed its annual sales, said it has generated $2 billion in financing requests to date.
Mallmann, who was also named to the board of directors, began his career in 1998 with Mercedes-Benz in Brazil. Mallman earned his undergraduate degrees in business administration and management from the International University of Vienna.
Bonifay joined AutoGravity in May, serving as vice president of engineering.
Previously, Bonifay was vice president of product development and engineering at CDK Global. He also worked for more than five years as vice president of software engineering at Bankruptcy Management Solutions.
Bonifay earned both undergraduate and graduate degrees in Engineering from Auburn University.