NJ Pendry Preps $1M Homes
Thursday, July 12, 2018
Share this article: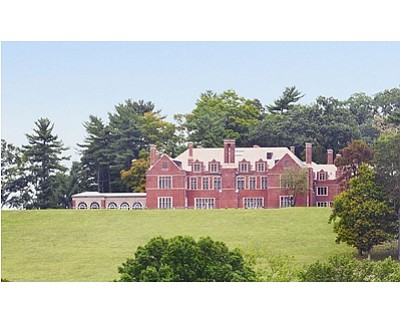 A Pendry Hotel planned for a 2020 opening in Somerseet County, New Jersey, will include 24, for-sale residences on land once fit for a king.
Pendry Natirar will offer homes up to 4,000 square feet and selling for $1.4 million to $3 million. The 90-acre property's 33,000-square-foot manse—originally finished in 1912, recently restored and once owned by the late King Hassan II of Morocco—will be developed into a luxury hotel with 66 rooms, a spa, private club and 13,000 square feet of meeting space. The property currently contains a farm, restaurant, cooking school, and banquet facility.
Natirar is the fifth Pendry open or in-development; San Diego and Baltimore are open; La Quinta and Manhattan are in-development, along with this one.
Pendry's move to offer for-sale homes is in line with a returning trend in hotel development. Recent news reports have remarked on the development of for-sale properties at hotel projects, though generally in the form of condos, an element that had some heft prior to the 2008 real estate recession.
A hybrid approach has also emerged: the new Lido House on Balboa Peninsula has five, for-rent, 3BR cottages that look and feel like homes but are part of the inventory at the boutique hotel.
Pendry sister company Montage Hotels & Resorts offers luxe, for-sale residences at its properties as well.
Both companies are owned by Montage International in Irvine: Pendry Hotels is its lifestyle division and Montage runs resorts, including Montage Laguna Beach.
Montage International is led by founder, chairman and Chief Executive Alan Fuerstman, Pendry by his son Michael.
Pendry Natirar is on 90 acres; another 400 acres around the property is protected land on the Raritan River. Natirar is owned by developer Robert Wojtowicz,