Carrick Invests $80M in Exiger
Monday, July 9, 2018
Share this article: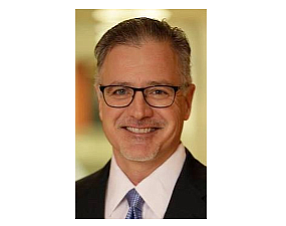 Newport Beach-based Carrick Capital Partners said it made an $80 million, series A minority investment in Exiger LLC.
New York-based Exiger uses artificial intelligence to provide a cost-effective solution for international corporations, such as banks, meet compliance regulations.
"Banks—more than ever before—need to come to terms with the escalating costs of compliance and Exiger's industry-leading, AI-powered solutions, have set them apart in creating unprecedented efficiencies while meeting regulators requirements for consistency and auditability," Mike Salvino, managing director of Carrick and a newly appointed Exiger board member, said in a statement.
Exiger was co-founded by Mike Cherkasky, who became well-known on Wall Street as a chief executive of insurance giant Marsh & McLennan Co. and as a prosecutor who took mobster John Gotti to court and lost. The Exiger chairman is the current overseer of HSBC Holdings PLC's money-laundering prevention.
"Carrick's capital and business-building expertise will help us accelerate what is already an incredibly fast-growing company," he said in the statement.
Chief Executive Michael Beber, who's also a co-founder, was previously chief executive of Altegrity Risk International.
Carrick co-founder Jim Madden told the Business Journal last month that his firm typically invests in software and services providers with revenue of $20 million to $100 million and aims to scale the businesses.
Exiger was advised by Deutsche Bank. Torys LLP served as legal counsel, and Strategic Law Partners LLP served as legal counsel to Carrick.