2019 Weightlifting Event Shifts to Vegas
Monday, July 9, 2018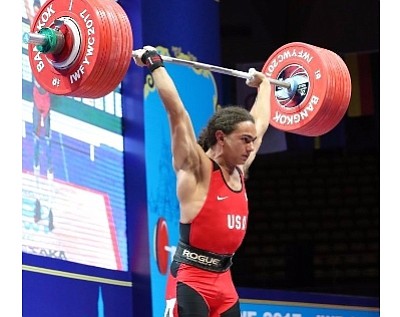 Budapest-based International Weightlifting Federation moved its March 2019 youth world championship from Anaheim to Las Vegas during the group's executive board meetings in Tashkent, Uzbekistan, a news report said.
Anaheim nabbed the competition in June 2017.
Destination marketer Visit Anaheim, under its Sports Anaheim unit, had the previous fall stepped in to host IWF's overall world championships at Anaheim Convention Center after the host city in Malaysia backed out.
IWF said the Las Vegas resort and casino that's hosting a weightlifting event by USA Weightlifting in September will also get the March 2019 international competition.
A USA Weightlifting executive cited Las Vegas food options, and its capacity to add competition days and schedule the international youth event alongside a domestic "Under-25" championships, as reasons for the switch.
The 2017 youth world championship in Bangkok drew about 450 athletes from 40 countries, the IWF website said, in addition to coaches, families, spectators, media and others.
The 2018 event was ongoing this week in Tashkent.