$180M in Galaxy's Edge Construction Phase
Friday, July 6, 2018
Share this article: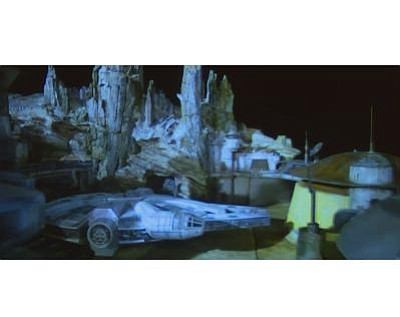 A series of six construction permits for projects with a combined value of $180 million pulled over the last 30 days in Anaheim suggest the home stretch for elements of Star Wars: Galaxy's Edge, the new "land" expected to open next summer at Disneyland Resort.
The most recent permit was issued July 5.
Burbank-based Walt Disney Co. said in May that Anaheim's iteration of the new attractions based on the movie franchise will be first to open across its stable of theme parks, with Walt Disney World's to follow in the fall.
A specific opening date for Galaxy's Edge, which Disney announced three years ago, hasn't been set.
The construction permits are the culmination of one- to two-year processes. They include:
• A two-story building of 115,000 square feet for employee offices and a break room valued at $56 million
• A two-story, 165,000-square-foot structure valued at $78 million
• 70,000 square feet of restaurant and retail valued at about $45 million
• 4,500 square feet of "cast member" space including dressing rooms valued at about $2 million
Construction typically starts within a month of permits being issued and can take anywhere from a few months to a year to build projects of these sizes, industry sources said.
Permits indicate the work is part of a project called "DL Frontierland Expansion"—terminology used in permitting for its Star Wars-themed expansion.