UCI Gets $5M Grant
Thursday, July 5, 2018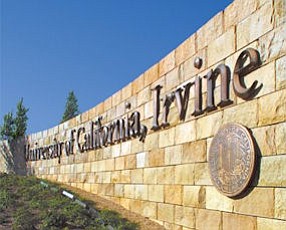 The National Science Foundation awarded the University of California-Irvine a $5 million grant to help it boost enrollment of low-income engineering students focusing on advanced manufacturing.
UCI will be able to provide scholarships to 190 community college transfer students, and each student will be eligible to receive up to $10,000 annually over five years.

Chancellor Howard Gillman said in a statement that the grant will help young engineers pursue career goals and that he's delighted the foundation recognized "UCI's innovative efforts to support transfer engineering students."
Researchers in UCI's School of Education will also look into factors that lead low-income community college students to pursue engineering degrees.