CBRE: Hotel Numbers Up in May
Thursday, July 5, 2018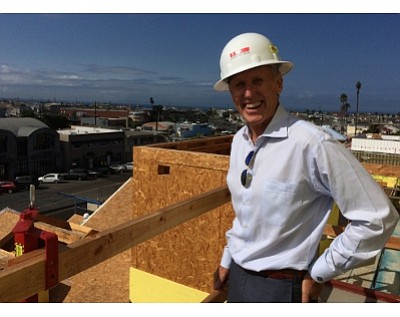 Average daily rates, occupancy, and revenue per available room held steady or grew year-to-date compared with the same period in 2017, research from CBRE Hotels in Los Angeles shows.
Countywide, ADR and RevPAR each rose 4%, to $191 and $152, respectively; occupancy was roughly unchanged at 79.5%. Hotel industry watchers consider 80% occupancy as effectively full.
CBRE also charted numbers in seven OC submarkets: Anaheim, Costa Mesa, the Airport area, North OC, South OC, Newport Beach, and Huntington Beach.
Year-to-date
• Anaheim had the highest percentage increase in ADR and RevPAR at 6% and 7.4%, respectively
• Newport Beach had the highest-dollar ADR and RevPAR at $290 and $237
• North OC had the lowest-dollar ADR and RevPAR at $126 and $99
• Anaheim had the highest occupancy, 83%, and Huntington Beach had the lowest—70%
• But Huntington Beach had the biggest percentage point increase in occupancy—3%
• South OC had the biggest percentage point decrease in occupancy—5%, to 73%
CBRE's May report included a look at the growth and performance of extended-stay hotels in the U.S., a sector that has been strong for hospitality operators in recent years.