Airport Traffic Up In May
Monday, July 2, 2018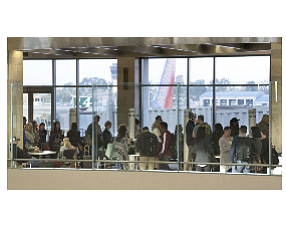 John Wayne Airport passenger traffic was up 4% in May, year-over-year, to 916,000, on about 4,000 flights, up 2% compared with the same month in 2017.

The year-to-date passenger total is 4.3 million, up about 5%, on about 18,500 flights, up 3%.
International passengers rose 5% to 18,500 in May—the first year-over-year increase in the year since Southwest reduced service to Mexico. Same-month comparisons are now "apples-to-apples" at a lower baseline. There were about 95 flights, essentially flat compared with May 2017.
General aviation was about 70% of total aircraft operations—take-offs and landings—at JWA in May.
The top three airlines based on passenger totals were Southwest with 332,000; American with 150,000; and United with 143,000.