2017 JWA Traffic Like 2016
Wednesday, January 24, 2018
Share this article: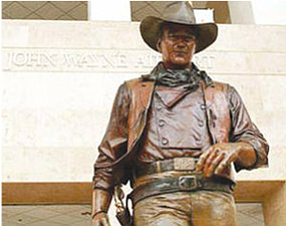 Passenger traffic and commercial flights at John Wayne Airport last year were about the same as in 2016 as the facility works to stay under its annual cap for another three years.
The count was down by less than 1% to 10.42 million, from last year's record annual total of 10.5 million.
Commercial flights declined 1.1% to about 45,000.
Passenger traffic is capped at 10.8 million through 2020 at JWA; it goes to 11.8 million in 2021.
Monthly totals in each category hovered or fell 1% to 3% all year long compared with 2016 numbers.
In December, for instance, there were 899,000 passengers, a year-over-year bump of about 3%. Flights came in at 3,900 for the month, up 2% year-over-year.
International traffic was down sharply on the year after Southwest Airlines, whose JWA passenger allocation in 2017 was cut by about 900,000, discontinued some routes, including to Mexico.
Year-to-date international traffic was down 37% to 221,000; year-to-date flights were down 40% to 1,185.
The three busiest airlines in December based on passenger count were Southwest Airlines at 361,163, United Airlines with 140,317, and American Airlines, flying 136,969.