OC Unemployment 2.8%
Friday, January 19, 2018
Share this article: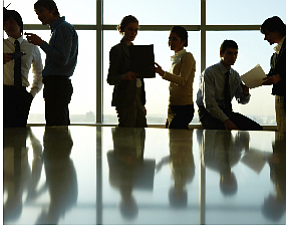 Orange County's unemployment rate fell to 2.8% in December, and the state again reported a record low of 4.2%.
The county reported a revised 2.9% in November and 3.5% in December a year earlier, according to the state's Employment Development Department. Orange County's lowest-ever unemployment rate was 2.2% in December 1999.
By comparison, the U.S. this month reported a December unemployment rate of 3.9%. The most recent December numbers for the county, state and U.S. aren't seasonally adjusted.
Nonfarm OC employment grew 6,700 jobs to 1.62 million in December. Professional and business services reported the biggest monthly gain, 4,000, led by administrative and support services, which includes temporary-help firms. Trade, transportation and utilities added 1,400 jobs.
Government reported the largest decline, 1,600 jobs to a total of 160,800.
The statewide unadjusted unemployment rate of 4.2% was the lowest in a data series dating to 1976. The state reported a 5.3% rate in December.
Employers added 52,700 nonfarm jobs for a total of 17 million.
Statewide, nine of 11 industry sectors added jobs month-over-month, led by government, up 10,300, and followed by leisure and hospitality, up 10,100 jobs.
People receiving unemployment benefits rose from 256,961 in November to 351,959. In last year's December, it was 367,944.