OC Bar to Swear In New President
Thursday, January 18, 2018
Share this article: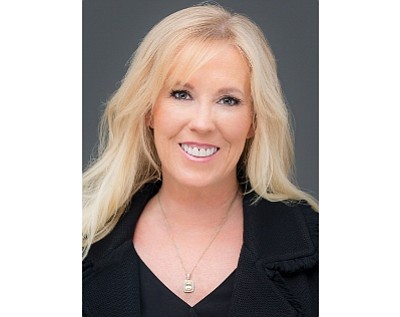 The Orange County Bar Association, which has more than 8,500 members, tonight is installing Nikki Presley Miliband as its president at the group's premier legal event, Judges' Night, at the Irvine Marriott.
Miliband, who focuses on probate and trust litigation, joined the OCBA in 1992 when she was admitted to the State Bar of California after moving from her home state of Oklahoma. Since then, she has served on boards of the OCBA and OCBA Charitable Fund, and chaired committees including legislative resolutions, lawyer referral information service and mentoring.
She graduated from the University of Central Oklahoma in 1983. She earned her J.D. in 1990 from Oklahoma City University and was licensed in Oklahoma that same year. Miliband currently serves on the executive board for Oklahoma City University School of Law.
The Bar Association is also installing the following officers:
• President-Elect: Deirdre M. Kelly, Chapman University Fowler School of Law
• Treasurer: Scott B. Garner, Umberg Zipser LLP
• Secretary: Larisa M. Dinsmoor, Orange County Public Defender
Also being installed are these directors:
• Antoinette N. Balta, Veterans Legal Institute
• Adrianne E. Marshack, Manatt Phelps & Phillips LLP
• Jordon P. Steinberg, Kaufman Steinberg LLP
• Kate Corrigan, Corrigan Welbourn Stokke, APLC
• Richard J. McNeil, Snell & Wilmer LLP
• Mary-Christine Sungaila, Haynes & Boone LLP
• Shirin Forootan, Call & Jensen
• Thomas F. Newmeyer, Newmeyer & Dillion LLP
• Jennifer L. Tennant, Advantage Sales and Marketing
• Kelly L. Galligan, Rutan & Tucker LLP
• Kyhm Penfil, UC Irvine
• Yolanda V. Torres, Law Office of Yolanda V. Torres
• Andra B. Greene, Irell & Manella LLP
• Daniel S. Robinson, Robinson Calcagnie, Inc.
• Mei Tsang, Umberg Zipser LLP
• Michael A. Gregg, Littler Mendelson, PC
• Edward A. Schlatter, Knobbe, Martens, Olson & Bear
• Christina M. Zabat-Fran, St. John Knits, Inc.
• Kimberly A. Knill, Court of Appeal
• Autumn D. Spaeth, Smiley Wang-Ekvall