Boot Barn Majority Owner Cuts Stake
Wednesday, January 17, 2018
Share this article: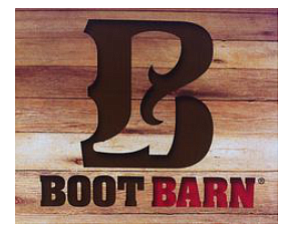 Funds of Freeman Spogli & Co. that control Boot Barn Holdings Inc. in Irvine plan to sell about 40% of their stake, which would end their majority ownership of the western wear retailer, according to a filing with the Securities and Exchange Commission.
Boot Barn said the funds will sell 5.1 million shares, three managers will sell 400,000 shares, and underwriters can buy up to 825,000 additional shares.
The investor's affiliates—FS Equity Partners VI LP and FS Affiliates VI LP—own just over 13.4 million, or 50.1%, of Boot Barn's roughly 26.8 million shares.
After selling, the two funds will own 8 million to 8.5 million shares—28% to 30% of the company—depending on the underwriters' allotment.
Chief Executive James Conroy plans to sell a quarter of his 570,000 shares, lowering his ownership stake in Boot Barn to 1.5%.
Boot Barn shares have tripled since May to a market cap of $470 million.
Shares were down 8% in midday trading.