This Week: Work Gets More Creative in OC
Friday, January 12, 2018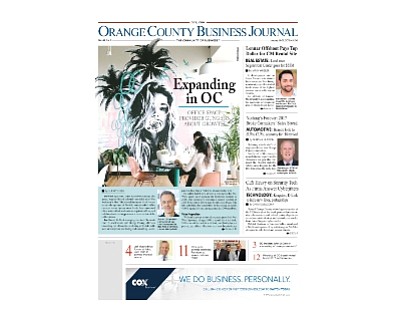 Was a time when the folks who worked at ESPN "had all the fun." Now it seems it's the hundreds of thousands of folks who work in offices created by WeWorks. We look at what makes the SOHO-sensations' spaces among the cooler places—for freelancers to Fortune 500s.
The Jan. 15 issue also features a report from CES 2018 in Las Vegas on OC companies unveiling new products and technologies. Plus another local drug maker tries to climb Fort Botox.
The Orange County Business Journal drops Saturday, arrives Monday.