Providence St. Joseph's Wexler Fills Out Team
Thursday, January 11, 2018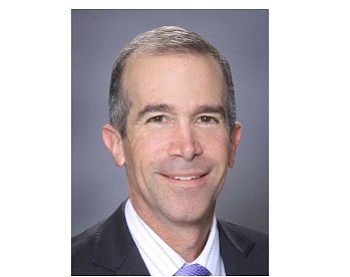 Providence St. Joseph Health Southern California Chief Executive Erik Wexler named most of an executive team to oversee 14 hospitals in Orange County, and Los Angeles and San Bernardino counties.
Wexler got the top slot at Providence St. Joe in September, succeeding Richard Afable,
Afable had also been president and chief executive of healthcare network St. Joseph Hoag—which is now part of the larger Southern California organization based in Irvine.
The SoCal unit is the region's second-largest health care provider after Kaiser Permanente.
"The new leadership will fulfill our goals of providing outstanding clinical care, greater access and increased affordability to those we serve," said Wexler.
The new team includes Hoag Hospital's Andre Vovan, a Business Journal Innovator of the Year in 2017, who will be chief clinical effectiveness officer; Lisa Weaver, chief integration and external relations officer; and former St. Joseph Hoag Chief Operating Officer Lee Penrose, who will be interim chief financial officer and chief operating officer for parts of the network.
Other roles filled cover strategy, quality, mission integration and human resources for the SoCal division and philanthropy, finance, and chief executive roles over specific portions within it.
Wexler is still recruiting for some roles in operations and finance.