H&M Heads Spectrum Center Expansion
Thursday, January 11, 2018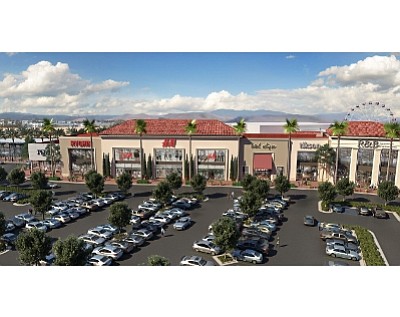 A two-story, flagship H&M clothing store is the largest of the new slate of tenants coming this summer to a new phase of the Irvine Spectrum Center.
Newport Beach's Irvine Co. on Thursday announced more than a dozen new shops and eateries that will be taking space at the 137,000-square-foot addition to Orange County's fifth-largest shopping center by taxable sales.
The new addition is expected to open in mid-August.
A 43,536-square-foot H&M is the biggest new addition; its new Spectrum location will be the chain's largest store in the Western U.S., according to Butch Knerr, the new president of Irvine Co.'s retail division.
Notable food additions will include a permanent Hello City Café, which is now a pop-up store at the Spectrum, as well as an 85°C Bakery Café, Afters Ice Cream, and BLK Coffee.
Other retailers will include Stance socks, Denim Lab, Gorjana jewelry, Sephora, and SoHa Living.
The new space being added to the center, which replaces the former Macy's department store there, is already close to 70% leased, Knerr said.
The redevelopment project at Irvine Spectrum Center includes a new 1,500-car parking structure, and is a nearly $200 million project.
"It's always been a great center," said Knerr, who joined Irvine Co. in December from Washington Prime Group, a Columbus, Ohio-based shopping center owner.
With the latest additions, "we're thinking about the next five to ten years," in terms of shopper needs, he said.
The center gets more than 17 million visitors annually, according to Irvine Co.